President's Message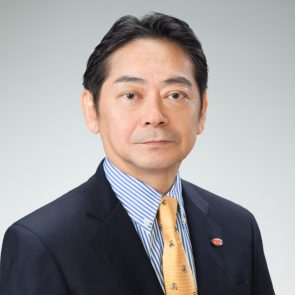 We have been supplying safe and secure products made from raw materials grown with the blessings of the sun and the land to contribute to the well-being of our customers since our foundation in 1936.
While our company name, Nihon Starch Co., Ltd., had become well known over the many years of our operation, on April 1, 2017, we became newly known as SUNUS Co., Ltd, to match our corporate brand SUNUS.
One of the business lines that has been a primary focus of the company since establishment is that of starch products. The other is saccharification products. These include provision of sweetening to beverages, frozen desserts, bread, beer-like beverages and pharmaceuticals.
In addition, the modified starch and functional sugar, 1,5-anhydro-D-fructose we manufacture are used widely in many different types of processed foods.
The pickles, Starchvermicelli (HARUSAME), and kudzu starch noodles (kuzukiri) we produce at our plants in Japan are safe and secure meeting the current needs of consumers. We are proud of our trustworthy quality.
Our corporate motto is "Be lively at all times."
Our core policy is as follows:
1.Be a company that is continually evolving
2.Value people
3.Provide the best quality, cost, and delivery
4.Be a company valued by the community
We will keep doing our best to respond to the changing needs of society and to supply products and services to meet the needs of our valued customers.
In order to continue delivering safe and secure products of the highest quality at all times and in the most reliable way, we have put in place a rigorous quality assurance system, put forth our best efforts into overall and continuous improvement and the betterment of production techniques, and developed new products and materials that meet our customers' satisfaction.
We are determined to keep contributing to society and to continue our efforts proactively in CSR (Corporate Social Responsibility) as well as environmental conservation.
The opportunity provided by the change in our corporate name allows us to redouble our efforts in our existing businesses and not only start new businesses but also pursue M&A so that both the company and employees will experience an environment conducive to living up to the motto "Be lively at all times" and keep progressing on the road of unending evolution.
We will continue to serve you as the supplier of tasty products and greatly appreciate your continued support.
President Kazuhiro Hombo
Our Creed
With Energy and Vitality
Basic Policies
We strive to evolve and expand continuously.
We respect the dignity of each individual.
We strive to deliver the best possible quality, cost, and delivery times.
We strive to earn the respect of society.
About company name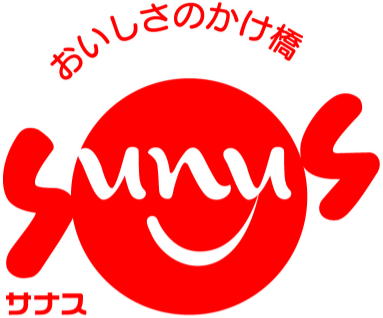 Our focus is on nature, health,
and a prosperous future.
To create the name SUNUS, we combined the English words sun and us with the Latin word sanus,meaning "healthy, robust, sound, natural, and wise."
The name also reflects our company philosophy of playing a useful role in customers' lives by serving as a bridge that connects them with nature.